Purrnelope's Country Club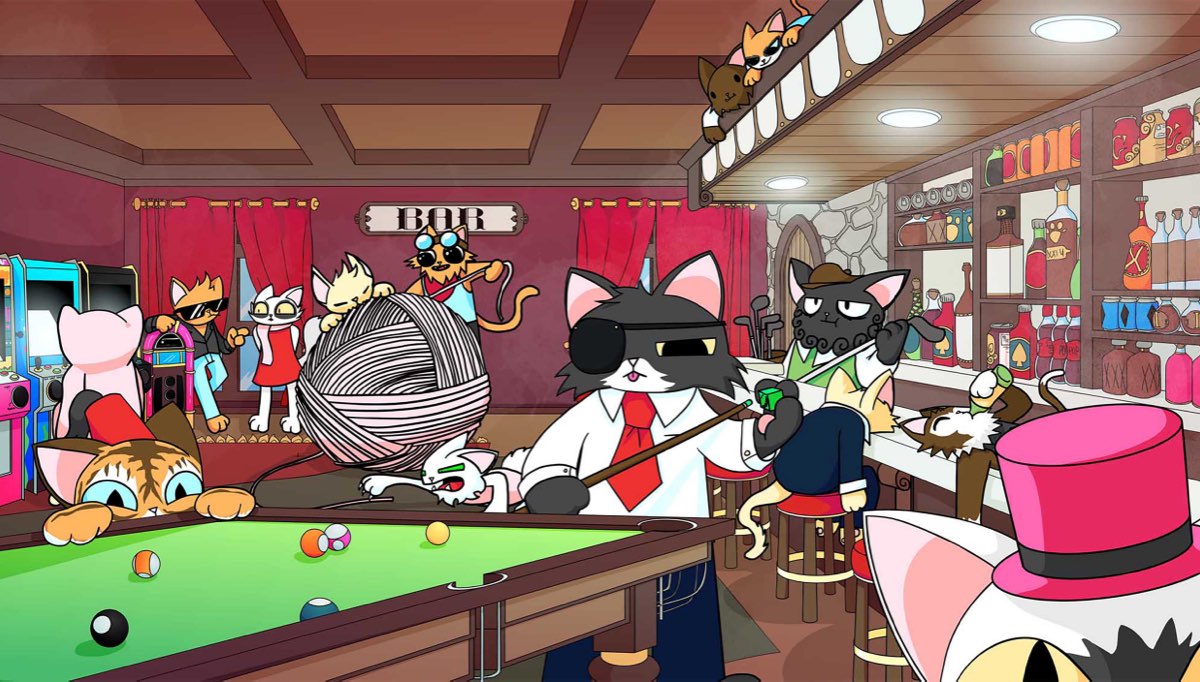 Purrnelope's Country Club (purrnelopescountryclub.com) was launched in July 2021 with 10,000 Cat PFP NFTs and a quick and simple comment:
"Purrnelope's Country Club is something else entirely. We're the type of loyal cats that are here to stay." 1
Carlini8 is the founder of PCC. PCC has 3 companies2. One original company in the UK registered back in June 2021 for paying the team's salary and taxes3. Another company in BVI registered in December 2021 for PCC to launch its $YARN legally4. The PCC Team currently consists of 8 full-time members of staff and 2 part-time members of staff.
Collections 😺​
PCC Universe has 4 main Collections: Cats, Kittens, Grandmas, and Tier 2 (TBA). And 3 other Collections: Purrnelope's Exslusives, KittyVault Purrks and Purrnelope's Gift.
The 4 main collections are classified into 3 tiers, which will yield different amounts of $YARN per day. Exclusives collection also yield $YARN.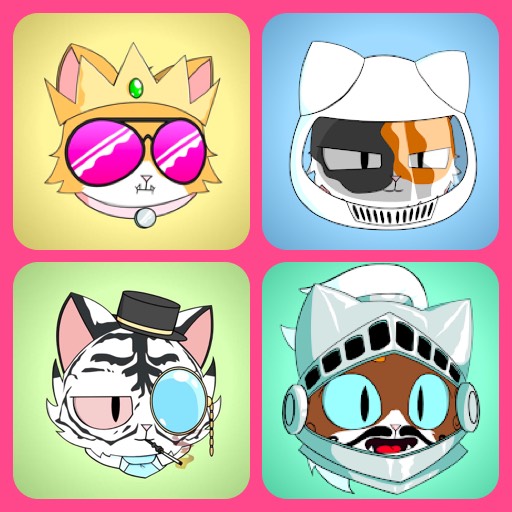 Cats TIER 1​
Purrnelope's Cats is the 1st collection in PCC Universe with 10k unique Cat NFTs that grand the membership to the Country Club. Cats are Tier 1 NFTs.
Cats mint started on 2021-07-17. After Carlini revealed himself behind the PCC project, the cats minted out on 2021-08-12.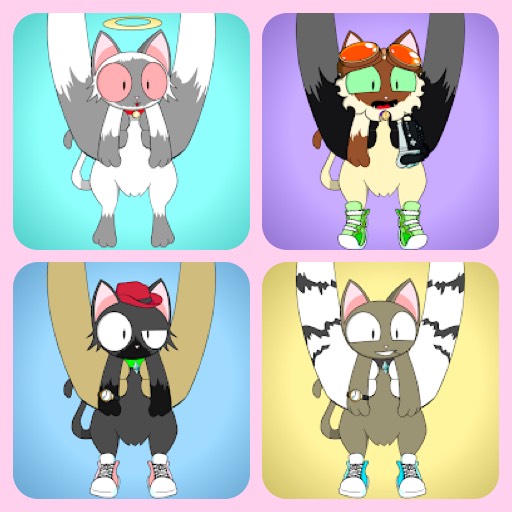 Kittens TIER 3​
Purrnelope's Kittens is the 1st cat companion in PCC Universe with with 10k unique Kitten NFTs. Kittens are Tier 3 NFTs.
Kittens were minted/redeemed by burning Kitten Basket airdrops.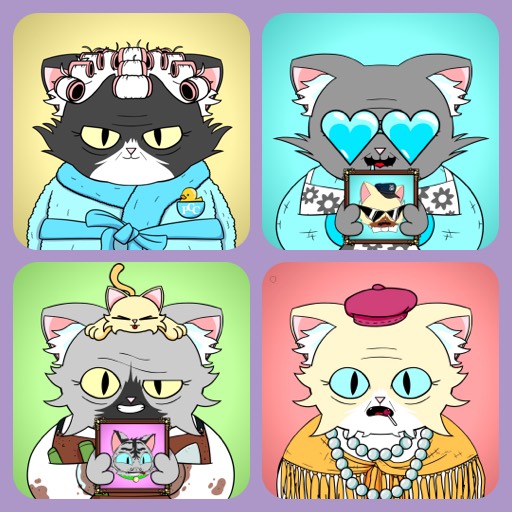 Grandmas TIER 3​
Purrnelope's Grandmas are the 2nd Cats companions in PCC Universe with 10k unique Grandma NFTs. Grandmas are Tier 3 NFTs.
Grandmas were minted/redeemed by burning Grandma's Nightstand airdrops.
Tier 2 (TBA) TIER 2​
Tier 2 (TBA) in PCC Universe will be the equivalent of Meebits, Mutants from Punks and BAYC. It is the second entry to the PCC Universe. And there are potentially 6 different version of Tier 2.
The sale for Tier 2 has not been officially announced yet, and $YARN is heavily involved in acquiring them.
Some detail on Tier 2 was mentioned in Roadmap 2.0 and interivew by Overpriced JPEGs. And detail may change before it announced officially.
Exclusives YIELD​
Purrnelope's Exclusives are $YARN yielding NFTs. There are 5 categories in Exclusives, the higher the rarity, different categories yield different $YARN amount.
Exclusives may receive extra perks in PCC Universe.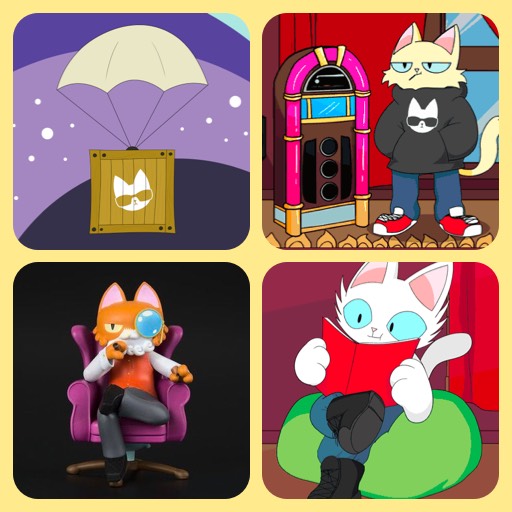 KittyVault Purrks​
Purrnelope's KittyVault Purrks are airdropped NFTs to all holders of the cats.
Start from Sep 2021 to Apr 2022 of a total of 8 airdrops.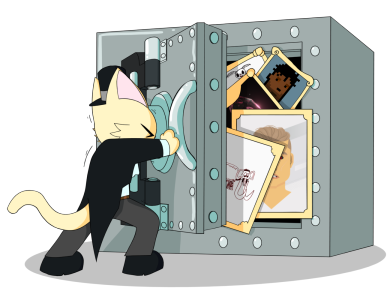 Kitty Vault 🏦​
The KittyVault is a community-owned vault of NFTs that backs every PCC cat & first 8 airdrops. And it is valued at 929.08 ETH based on the floor price of NFTs inside by Apr 22, 2022.
The whole collection will be fractionalized with @fractional_art 2.0.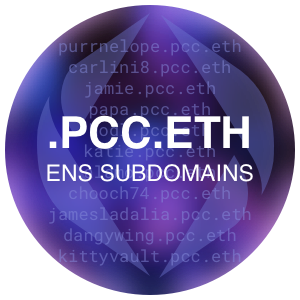 .pcc.eth ENS 🆔​
.pcc.eth ENS subdomains is free for PCC Cat holders to claim. It is more readable for wallet address, use the cat as PFP on web3, and the brand of PCC Community.
The new PCC Ambassadors role requires to have a .pcc.eth subdomain.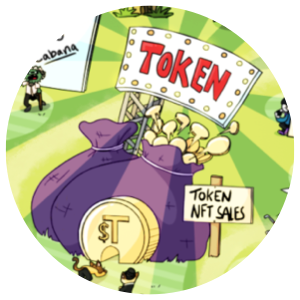 $YARN 🧶​
$YARN is the official Purrnelope's Token.
NFTs from main collections will be able to yield $YARN. $YARN will be used for purchasing packs, community governance, etc. $YARN was mentioned a lot during Carlini8's interview by Overpriced JPEGs.
Merch 🛍​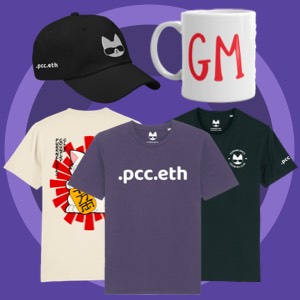 Merch was planned and activated since Roadmap 1.0, the Merch Store has launched on May 13, 2022.
Merches require redeem using KittyVault Purrks will launch soon, e.g. Hoodies, 3D Model, Comic Book, Music Record, Keyboard, and Ledger Nano S.
Games 🎮​
Games are planned in Roadmap 2.0. 4 Games are currently planned. And the Team is working with Entity Builds to develope the first game in the NFT Worlds metaverse. Entity Builds is a best-in-class studio with incredible Minecraft builders, devs, and designers.5
Voting 🗳​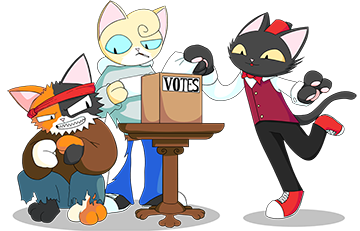 PCC Cats holders can cast votes on a 1 Cat = 1 Vote basis, $PURR token is also supported.
See all voting proposals on PCC's Website:
purrnelopescountryclub.com/voting
Fun Facts 😎​
Change Name to PCC​
At the begining, the team was calling themselves the Cool Cats Country Club, but changed it to Purrnelope's Country Club after the Cool Cats project smashed it out the park.
Roadmaps 🗺​
Roadmap 1.0​
Roadmap 1.0 was released with the project launch and it got updated in a Team post after the Cats mint out on Aug 12, 2021.
Displate and Anime Short are still in progress, and these are mentioned in Roadmap 2.0
Roadmap 1.0 Plus​
KittyVault, KittyVault Purrks Airdrops, 1st companions: Kittens, 2nd companions: TBA, Tier 2 Collection, $YARN, .pcc.eth ENS subdomains were not on the original roadmap 1.0 but added to the project later.
The KittyVault is waiting to be fractionlized once it's ready. KittyVault Purrks airdrops, 2nd companion, Tier 2 Collection, and $YARN are mentioned in Roadmap 2.0, and will be tracked in the next Roadmap 2.0 section.
Roadmap 2.0​
Roadmap 2.0 was released on Feb 25, 2022, 6 months after Roadmap 1.0.
Other items from Roadmap 2.0 will be added to the list upon completion or new updates from the team. Here's a map of Roadmap 2.0:
Events 📝​
2021 Q3​
2021 Q4​
2022 Q1​
2022 Q2​
2022 Q3​