Thank You Card​
Thank you card by Carlini is included in the package for some shoppers.
Front​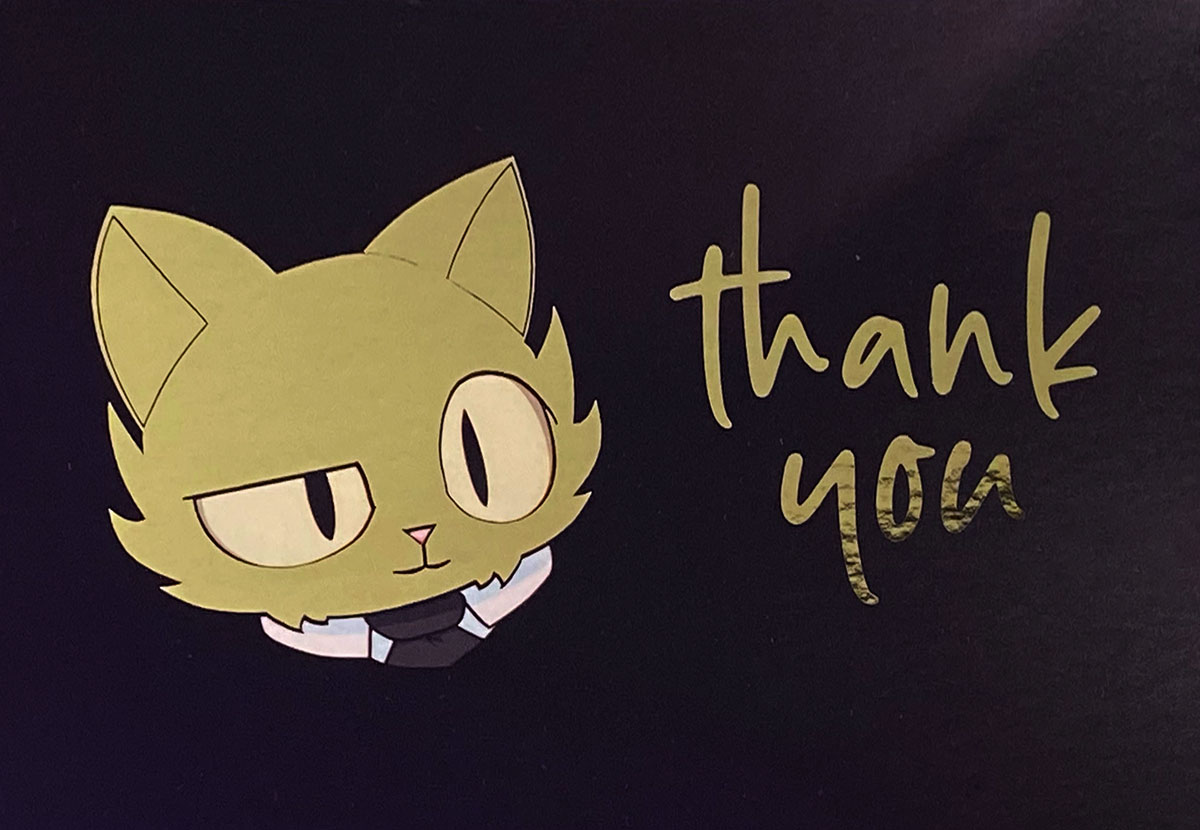 Back​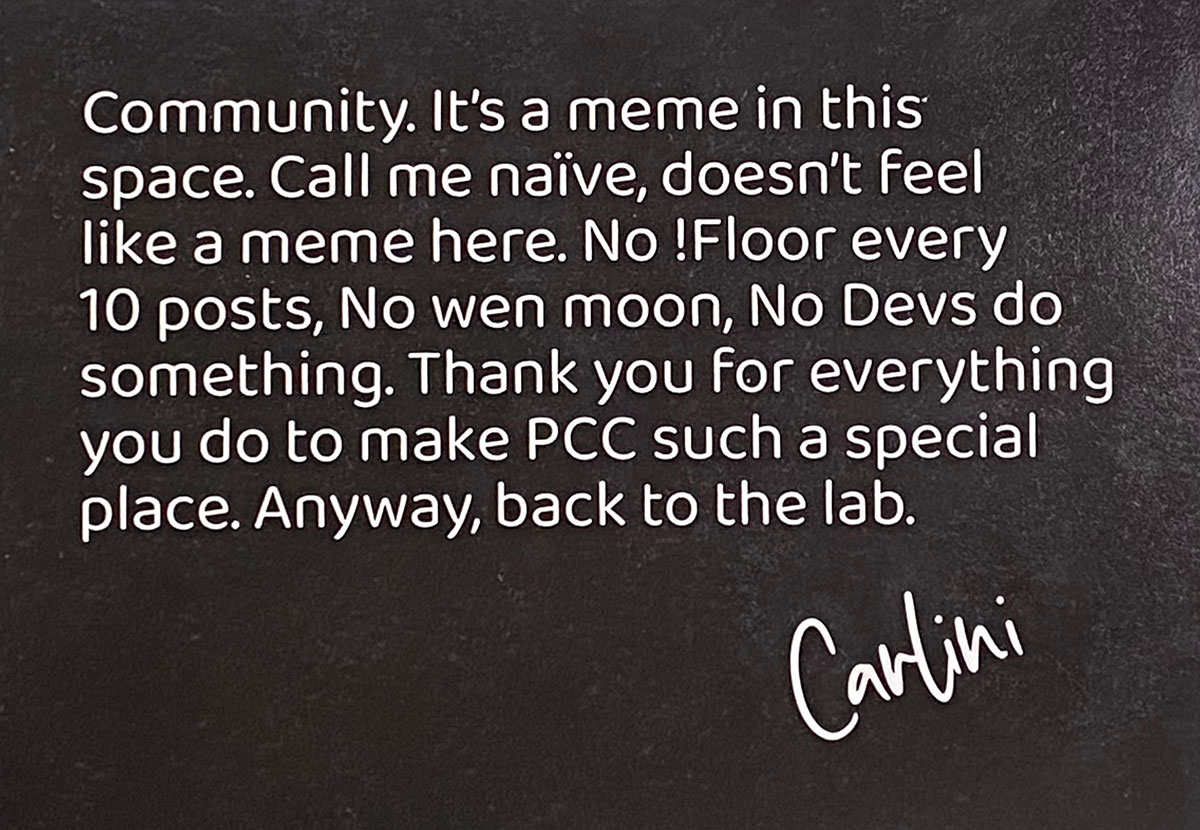 Community. It's a meme in this space. Call me naïve, doesn't feel like a meme here. No !Floor every 10 posts, No wen moon, No Devs do something. Thank you for everything you do to make PCC such a special place. Anyway, back to the lab.

Carlini
Purrsearch Word Puzzle​
Word Search Puzzle game for PCC are gifts for those shopped on PCC Merch.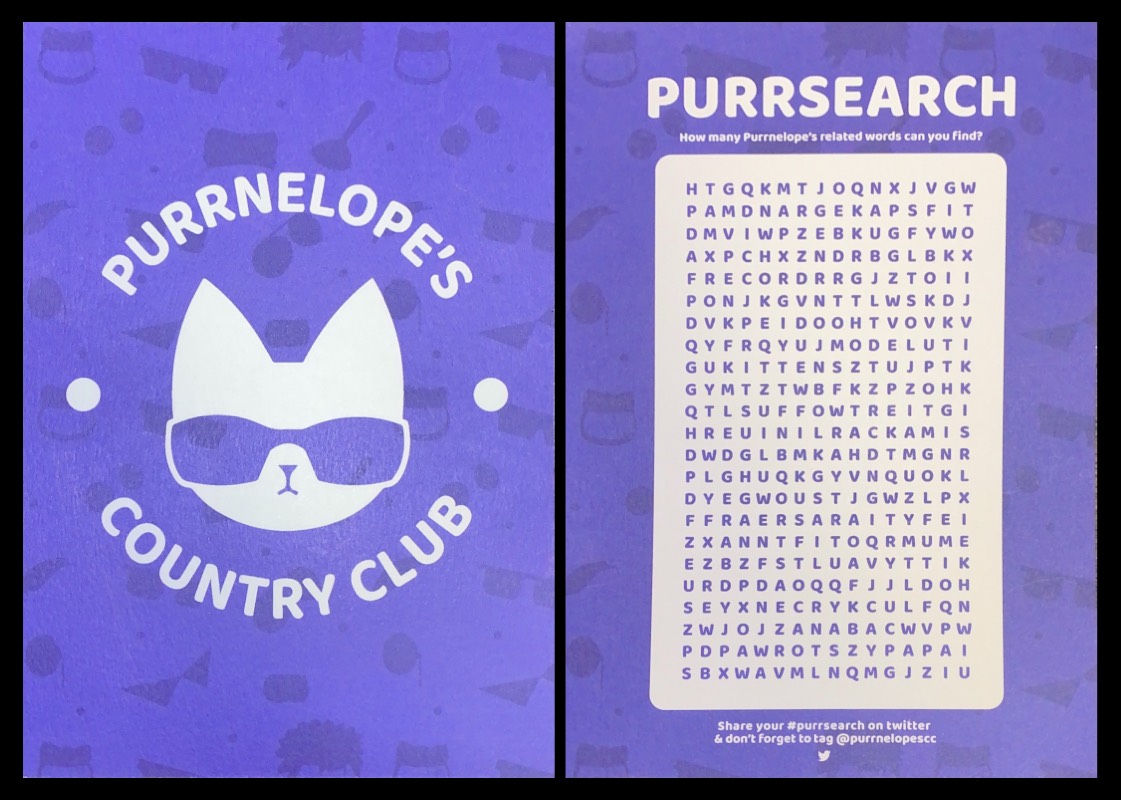 Link: #purrsearch on Twitter
Raw Letters

HTGQKMTJOQNXJVGW




PAMDNARGEKAPSFIT




DMVIWPZEBKUGFYWO




AXPCHXZNDRBGLBKX




FRECORDRRGJZTOII




PONJKGVNTTLWSKDJ




DVKPEIDOOHTVOVKV




QYFRQYUJMODELUTI




GUKITTENSZTUJPTK




GYMTZTWBFKZPZOHK




QTLSUFFOWTREITGI




HREUINILRACKAMIS




DWDGLBMKAHDTMGNR




PLGHUQKGYVNQUOKL




DYEGWOUSTJGWZLPX




FFRAERSARAITYFEI




ZXANNTFITOQRMUME




EZBZFSTLUAVYTTIK




URDPDAOQQFJJLDOH




SEYXNECRYKCULFQN




ZWJOJZANABACWVPW




PDPAWROTSZYPAPAI




SBXWAVMLNQMGJZIU