Welcome to your weekly update from@PurrnelopesCC

- Grandmas are here 👵
- Merch is here! 👕
- Something is... coming 🔮pic.twitter.com/UBYKgpfY3g

— purrnelope.pcc.eth (@PurrnelopesCC)May 17, 2022
Purrnelope's Country Club Weekly Update: week of May 9th 2022​
Remember that nightstand we airdropped to you a bit ago? You can now use those NFTs to redeem the latest Purrnelope Country Club companion, the Grandma! Go here to claim your Grandmas for free! Yes, it is an on-chain transaction so you will pay some gas but don't worry, there is no rush (yet). Claiming is open until June 13th!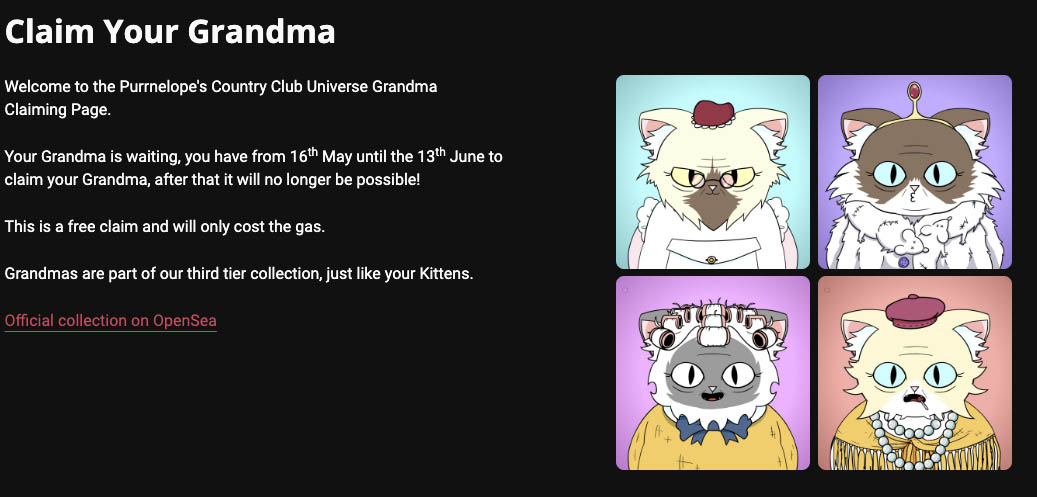 That's not the only website update we had in store this week, we added our merch store! Now you can show off your web3 community in real life! Choose from hats, shirts, and even a GM mug for when you need a special pick me up in the morning!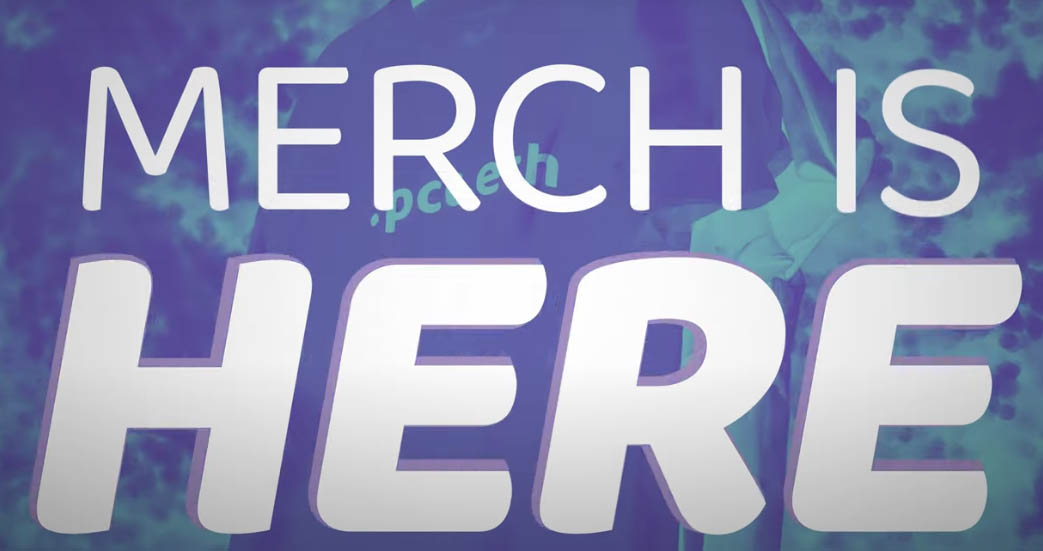 Oh, and we've temporarily closed our discord for … oh nevermind. You'll see soon!
That's all for now, mini meow!