Purrnelope's Country Club Weekly Update: week of February 21st 2022​
What a week at the Country Club. To be honest it's more accurate to say what a few months but we have finally let the cat out of the bag on Roadmap 2.0! If for some reason you haven't read the roadmap stop reading this and go now.
Seriously.
Okay, welcome back.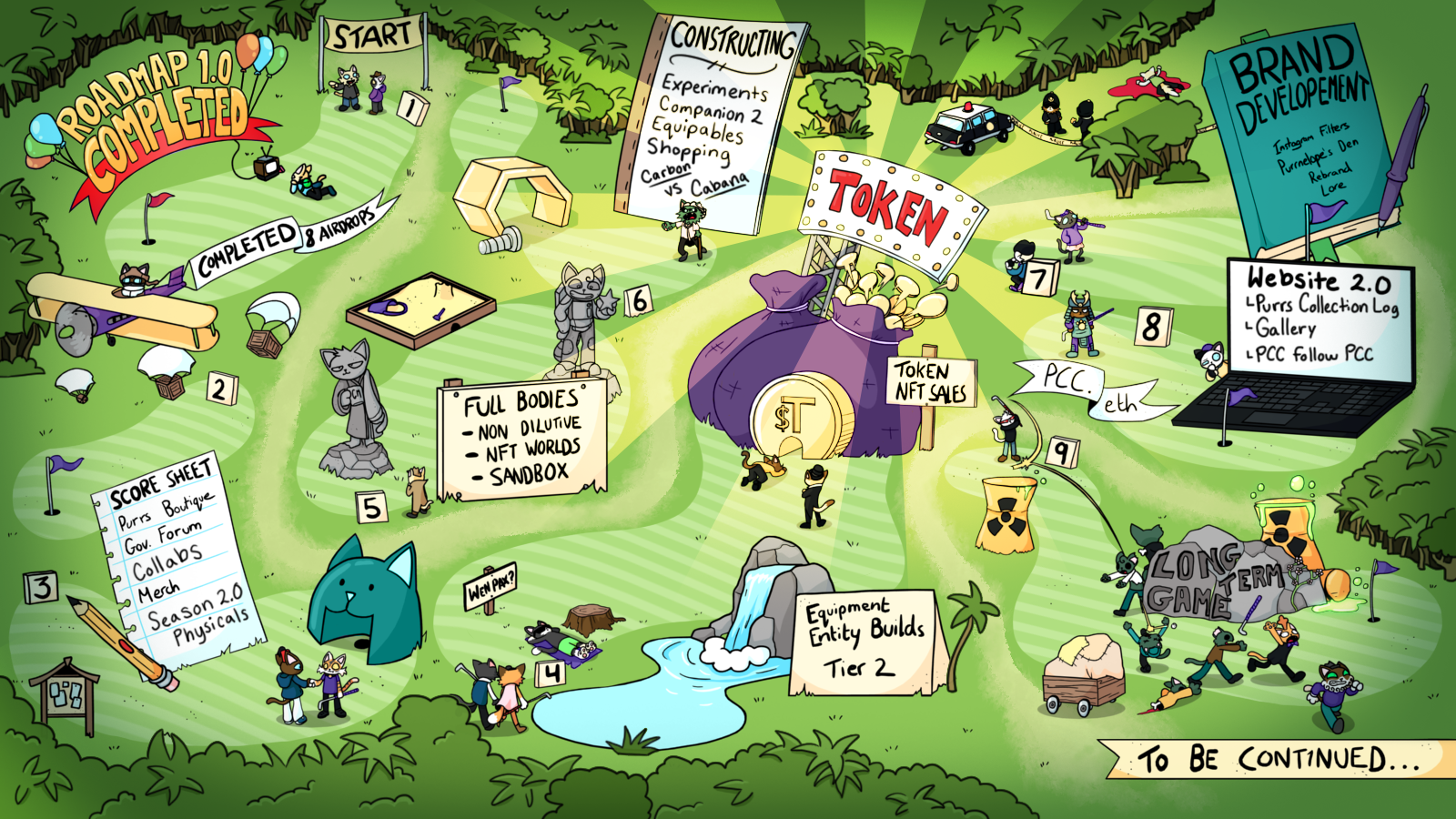 A couple highlights to reiterate:
We will build an entire country club in NFT Worlds thanks to our partnership with Entity Builds.
The country club will have at least 4 games for you to play.
We will have packs of equipable items, skins, cosmetics and improvements you can buy with $TOKEN.
We will have merch that is closely integrated with web 3… what does that mean exactly? Patience. We will share when it is time :)
AND we are actively building our lore around Purrnelope's Country Club. We have hinted at this previously but you will see a renewed focus on lore building.
Some stats about you, our community. 95% of our holders have been with us for over a month and 86.6% have been with us for over 3 months. You know how quickly NFTs move. This is an incredible stat and gives us great pride in working for you all day in and day out.
"I want to thank our community, I want to thank everyone who minted, everyone who has bought a Purr since. You are all part of our journey and it really helps us get up and build everyday." — Carlini
That's all for now,
Mini Meow